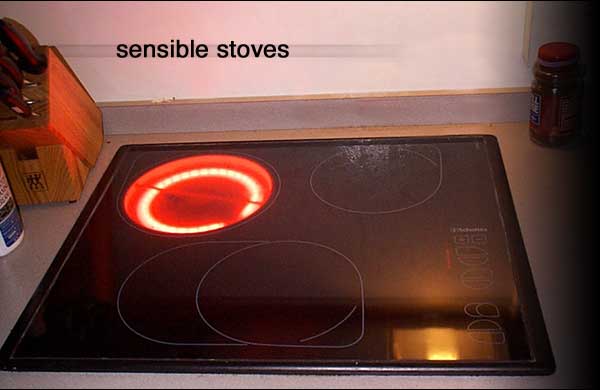 a glowing coil on the sensible stove; photograph by joseph kaye



ci home

Sensible Stoves
Jofish Kaye

Current electric stove designs glow as they're heating up, but not once they're warm and the heating has ceased. This means that a stovetop can be black and appear cold, but actually be burning hot.

We are working with Merloni Elettrodomestici and Schott Glas to implement a design for a stove that glows when it's hot, reducing the risk of accidental burning.