MIThril home
MIThril
Real-Time Contxt Engine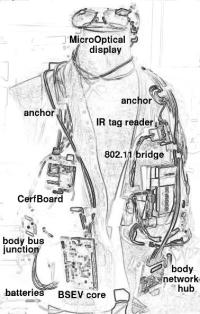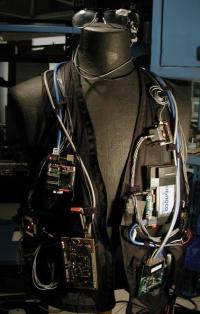 MIThril, the next generation research platform for context aware wearable computing.
MIThril is a next-generation wearables research platform developed by researchers at the MIT Media Lab. The goal of the MIThril project is the development and prototyping of new techniques of human-computer interaction for body-worn applications. Through the application of human factors, machine learning, hardware engineering, and software engineering, the MIThril team is constructing a new kind of computing environment and developing prototype applications for health, communications, and just-in-time information delivery.
The MIThril hardware platform combines body-worn computation, sensing, and networking in a clothing-integrated design. The MIThril software platform is a combination of user interface elements and machine learning tools built on the Linux operating system.
For more information about MIThril, see the links to the left or contact the MIThril team, <MIThril@media.mit.edu>.
News
October 2003