The DL Hologram: Intro Graphics Setup Transfer
The Making of the DL Hologram




This image was made using a twostep moving plate holographic stereogram setup. Ideal illumination is a point source, halogen light or sunlight. Three horizontal view zones and fifty-three animated vertical views zones are projected by this hologram. The image is animated by rotating the hologram (relative to the light source) about its horizontal axis.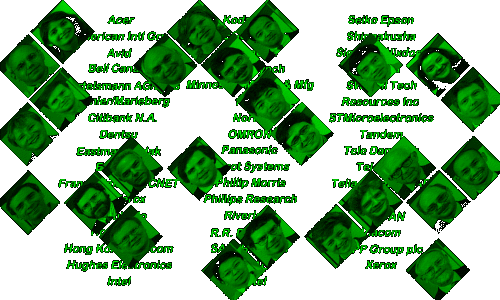 ---
Back to Holographic Hardcopy

© MIT Media Laboratory - Spatial Imaging Group